Organisational Performance
Details

Written by:

Adam Gatt

Penrith City Council

(02) 4732 7777

(02) 4732 7958

council@penrithcity.nsw.gov.au

https://www.penrithcity.nsw.gov.au

601 High St

Penrith

NSW

2750

Australia

Council's organisational performance reports are our key point of accountability to the Community. We undertake and share these reports to:
ensure clarity and transparency with the community
evaluate the efficiency and effectiveness of our services
track the progress of our projects and other activities
monitor our financial health
showcase our achievements
meet legislative requirements
remain agile and make necessary changes swiftly
enable evidence-based decision making in the planning cycle
reflect on the progress of long-term outcomes set by the community
Council is guided in its organisational planning and reporting by the Integrated Planning and Reporting (IP&R) Framework, as prescribed by the Office of Local Government. For more information visit our Integrated Planning and Reporting page.
Annual Report
The Annual Report provides a comprehensive account of Council's achievements and performance over 12 months, against the services and activities set out in the Delivery Program and Operational Plan, as well as statutory information prescribed by the Local Government (General) Regulation 2005.
While reporting is a statutory requirement, we strive to report clearly and transparently above and beyond the requirements, as we want to provide our community with a full picture of all our activities, achievements, challenges, income and expenditure.
Council was awarded a Gold Award by the ARA for our 2021-22 Annual Report. This is the eighth consecutive year our Annual Report has been awarded a Gold Award for reporting excellence.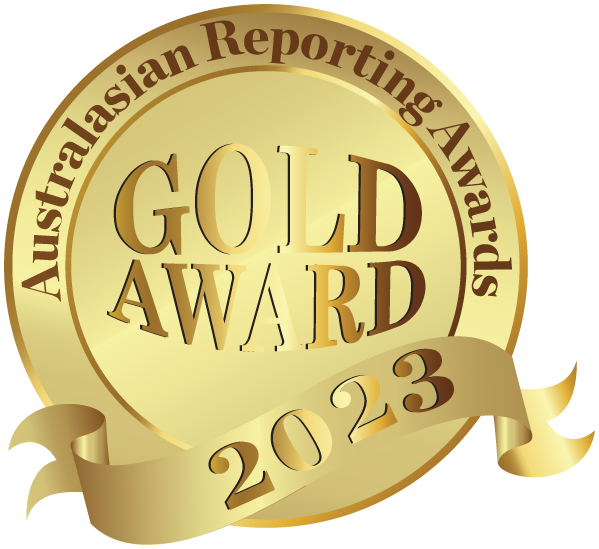 Annual Report 2022-23
Annual Report Summary 2022-2023
Financial Statements
The Financial Statements provide the full picture of Council's financial health. You can read about where our money came from, where our money was spent, our assets, liabilities, and cash flows.
These independently audited financial statements are prepared in accordance with the Local Government Act 1993 and the regulations made thereunder, the Australian Accounting Standards and other pronouncements of the Australian Accounting Standards Board and the Local Government Code of Accounting Practice and Financial Reporting.
2022-23 Financial Statements
State of Our City (formerly End of Term) Report
The End of Term Report reflects on the progress made in the previous Council term to achieve the vision and outcomes set out in the Community Strategic Plan, setting the scene for the new Council.
Half yearly and quarterly reports
Council prepares quarterly Organisational Reports, providing updated budget estimates and reporting against financial performance indicators. This enables us to track and review our progress delivering services, activities and projects, and ensure financial sustainability.
Additionally, the June and December reports provide a summary of our progress, achievements and challenges against the specific actions, activities and performance measures outlined in out Delivery Program and Operational Plan.
Half yearly and quarterly reports 2023
Past reports
Due to the nature of the information contained within some of these documents it is not possible to make them fully accessible. Please contact us If you have any issue accessing this information at This email address is being protected from spambots. You need JavaScript enabled to view it.