Vegetation Management
Details

Written by:

Teela Griffin

Penrith City Council

(02) 4732 7777

(02) 4732 7958

council@penrithcity.nsw.gov.au

https://www.penrithcity.nsw.gov.au

601 High St

Penrith

NSW

2750

Australia

The Nepean River is our region's greatest natural asset and Penrith City Council is committed to protecting the river and keeping it healthy so that current and future residents can enjoy and share in its beauty.
Council's Our River Masterplan, which was developed in consultation with our local community, identified vegetation management along the river corridor as a key issue and Council's Vegetation Management Plan (VMP) put forward a plan to address this issue.
The VMP includes maps, lists of plant species and other information to guide Council and the community on how vegetation in different areas within the corridor should be managed to ensure the community desire for a healthy, accessible river can be achieved.
Key objectives of the VMP include:
Remove weeds to:
Improve habitat
Improve recreational access
Enhance views
Plant suitable native species to:
Stabilise riverbanks
Improve habitat health
Improve amenity
River Road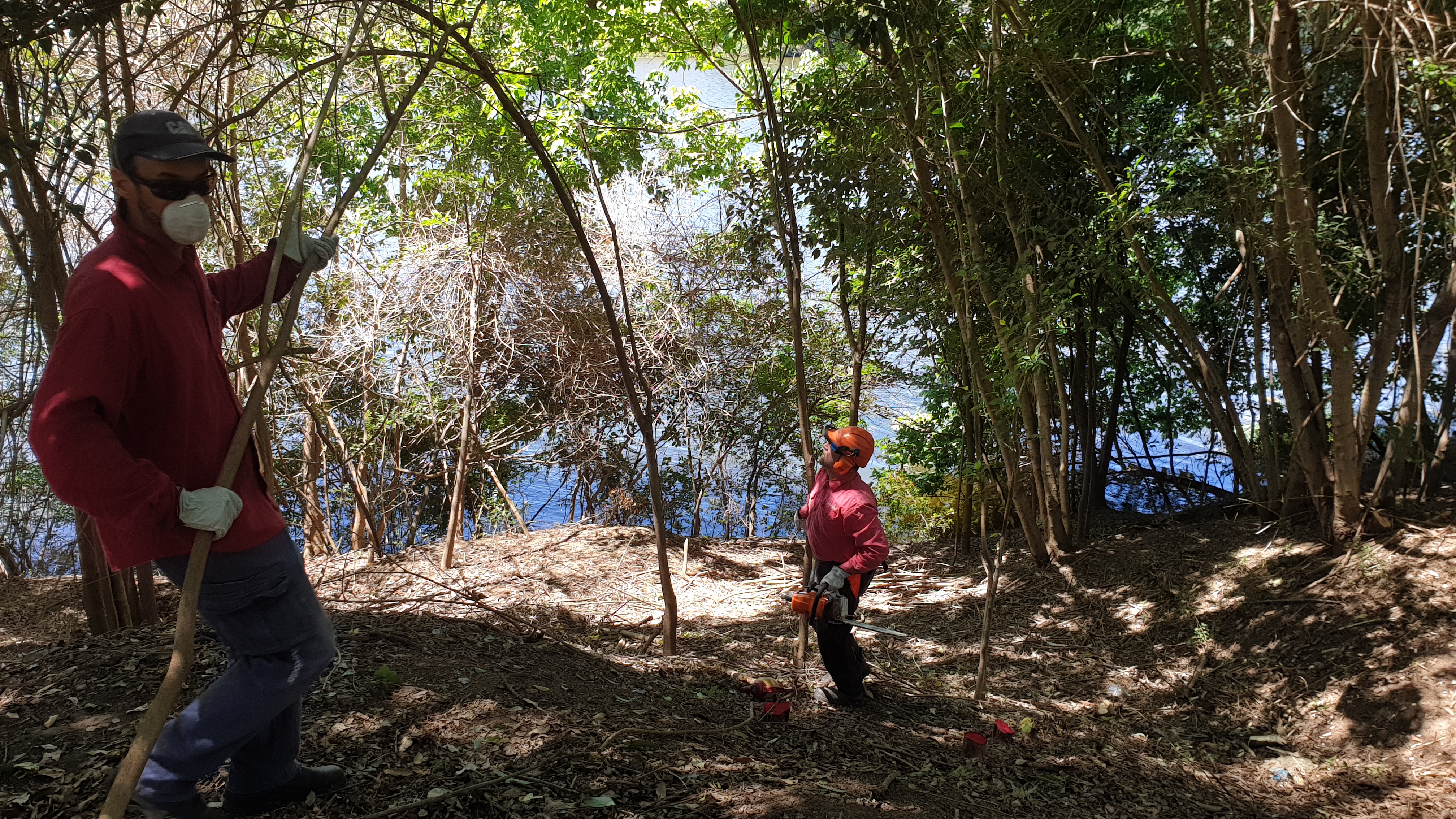 Important vegetation management work along the riverbank on River Road commenced in 2020. This work is part of a three-year grant project funded by the Federal Government's Environment Restoration Fund. 
The $150,000 'Keeping the Hawkesbury and Nepean Rivers Healthy' project will see a schedule of work rollout over the next three years to rejuvenate and enhance the riverbank along River Road, Emu Plains. 
Some of the key issues identified on the riverbank include the well-established exotic trees, shrubs and ground covers, steep and eroding banks, and native Casuarina blocking views. The immediate vegetation management work includes:  
Removing and controlling exotic weeds, trees, and vines 
Planting appropriate native species (groundcover) to help stabilise the bank
Creating a mown edge alongside the upper footpath to provide a safe and tidy streetscape for pedestrians and residents and discourage snake habitat
Challenges
Vegetation management along the western riverbank continues to be an ongoing challenge amplified by recent wet and humid weather, regular high flows transporting weed seeds, and vandalism including the poisoning and removal of planted trees.
Weeds have become widely distributed along the river riparian corridor due to the historic clearing of native vegetation, the alluvial soils and high nutrients in the river providing optimum growing environments for exotic weed species.
Weeds in this area include: Balloon Vine, Madeira Vine, Moth Vine, Chinese Celtis, Castor Oil Plant, Lantana, Box Elder Maple.
Volunteer
Council supports a number of volunteer bushcare groups to conduct bush regeneration at sites across Penrith. Our aim is to create a bushcare group for the western riverbank of the Nepean River. If you would like to find out more contact Council's Bushcare Management Team on This email address is being protected from spambots. You need JavaScript enabled to view it. or visit penrith.city/bushcare