Heritage of Western Sydney App
Details

Written by:

Adam Gatt

Penrith City Council

(02) 4732 7777

(02) 4732 7958

council@penrithcity.nsw.gov.au

https://www.penrithcity.nsw.gov.au

601 High St

Penrith

NSW

2750

Australia

The rich colonial history of Western Sydney is acknowledged and celebrated in a new smartphone app developed by Penrith, Hawkesbury, Liverpool and Camden Councils.
The free Colonial Heritage of Western Sydney app explores the fascinating history of these combined local government areas which includes the largest group of early Colonial European heritage assets in Australia.
The new app details many historical buildings, farmhouses, churches, cemeteries, roads and bridges in the region. Users can discover these for themselves on the guided and themed driving and walking tours offered in the app.
The free Heritage of Western Sydney app is available to iTunes, Android or GooglePlay users and can be downloaded now.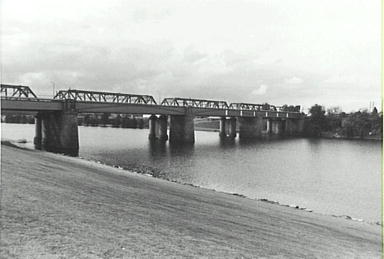 Learn more about Penrith's local history
Have recently celebrated its Bicentenary, there's no doubting Penrith is a city steeped in rich history. If you'd like to learn more about the colourful characters, interesting events and fascinating stories of Penrith's past, there are lots of way you can do this.
Penrith City Library has a large collection of local history records and documents in its Research Room. For more in depth local knowledge, you can even read the digitised version of the Nepean Times(Penrith's first newspaper) - which ran from 1882 to 1962.
You can also see and learn more about Penrith's rich history on the Penrith Heritage Drive. The Penrith Heritage Drive is approximately 50kms and takes in some of the oldest buildings, structures and locations in St Marys, Penrith, Castlereagh, Emu Plains and Mulgoa.